When you have cancer, where you get care matters. You can count on getting some of the best cancer care
available anywhere right here in Kansas City, Missouri, at the Richard & Annette Bloch Cancer Center at Truman Medical Center.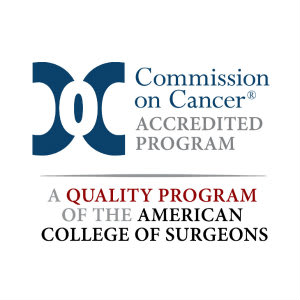 Our cancer center is accredited by the American College of Surgeons Commission on Cancer, and our team is trained in the latest cancer treatments. But we also understand the power of personal connection. Compassion is part of everything we do.
Our cancer treatment experts
Our cancer team includes oncologists, infusion nurses and surgeons—all of whom are trained in the latest cancer treatment options. Many of our cancer doctors are also board-certified in multiple specialties, giving them a wide range of expertise.
We take a team approach to cancer treatment, and our cancer doctors and nurses work together with palliative care professionals, physical therapists and nutritionists to provide well-rounded and personalized cancer care to everyone we serve.
Support during cancer treatment
A cancer diagnosis can be overwhelming. We understand and we're here for you with an incredible support team who can help you and your family access the resources you need. Perhaps you need a ride to an appointment or help finding medical equipment. Or maybe a loved one has become depressed since a cancer diagnosis. Whatever you need, help is available.
Our support team includes the following roles:

Patient navigators and nurse care managers who coordinate care and provide information and support. The nurse care manager is your direct line to your oncologist if you have questions or concerns.
A certified generalist patient navigator who is trained in mastectomy and prosthetic fitting.
A financial resources counselor.
A licensed clinical social worker.
A clinical psychologist.
A nondenominational chaplain.
A music therapist.
A pet therapist.
A pharmacist.

Cancer Resource Downloads
Cancer Center amenities and services
We want the Cancer Center to be a place where you can get the best possible cancer treatment. But we also want it to be a welcoming space where you can feel comfortable.
We offer free parking. And when you come in to the building, an elevator can take you directly to the Cancer Center foyer.
Our infusion center includes pleasant private and semiprivate spaces so you have the option of quiet during treatment or of conversing with other patients. Drinks and snacks are also available during infusion through our nourishment center.
The Cancer Center includes a patient resource library where patients and family members can use computers during clinic hours.
We have an appearance boutique on-site where you can find mastectomy supplies, a large selection of wigs and other personal items.
In addition, we offer specialized services you won't find everywhere else. Our breast center helps people with an increased risk of breast cancer. And our biospecimen repository empowers patients to support cancer research by donating tissue and blood samples.
Contact the Cancer Center
Let us know how we can help you. Your healthcare provider can provide a referral. Or you can call us at 816.404.4375.