University Health On the Go to launch at area Hy-Vee stores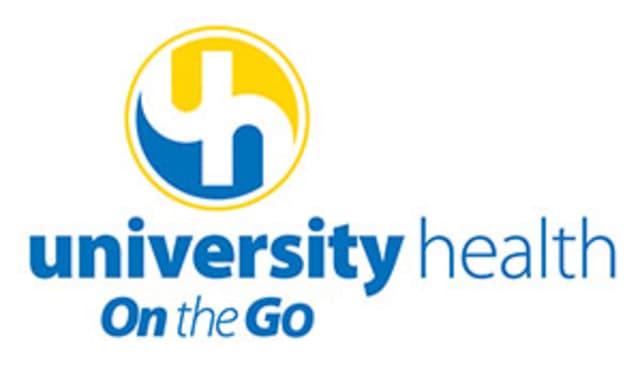 University Physician Associates (UPA), in collaboration with Truman Medical Centers (TMC), will launch University Health On the Go in Spring 2016 at two Independence Hy-Vee grocery store locations (1525 East 23rd St. South and 4545 South Noland Road), giving those who live in and around Independence convenient access to affordable, walk-in medical care. Having the clinics located in Hy-Vee stores with pharmacies means prescriptions can be filled on the spot.
"TMC and our UPA partners have long been dedicated to taking health care out into the community," said TMC President and Chief Executive Officer Charlie Shields. "We look forward to advancing our partnership and bringing our patients access to care when and where they need it."
University Health On the Go will be staffed by advanced practice nurse practitioners under the direction of a supervising physician Monday-Friday, 7 a.m. – 7 p.m. and Saturday-Sunday, 8 a.m. – 4 p.m. These highly trained practitioners will treat non-urgent illnesses and injuries, such as cold and flu, fever, strep throat, sinus infections, cuts, sprains/strains and more. They can also help with immunizations like annual flu shots and screenings for chronic illnesses like diabetes and high blood pressure.
"With today's busy lifestyles, access to convenient and affordable health care services is more important now than it was ever before," said Andy McCann, Hy-Vee's executive vice president, chief administrative officer and vice chairman. "Hy-Vee is pleased to be working with University Physician Associates and Truman Medical Centers to offer an easy way for people to seek treatment or learn more about prevention so they can lead healthy lives."
In addition to routine treatment of illnesses and injuries, University Health On the Go will offer patient referrals to primary and specialty care physicians as needed.
"These clinics appeal to those who don't want to wait for an appointment, who don't want to take the time to make multiple stops in a day, and for those who may have not yet connected with a primary care physician. They are perfect for those on-the-go, as well as those looking for an option outside of the standard 9-5 doctor's office," said TMC Community and Family Medicine Department Chair Michael O'Dell, MD. "University Health On the Go meets their needs for quality care in a convenient and trusted location like Hy-Vee."
University Health On the Go will have two exam rooms, a reception area and lab space for rapid illness testing. The clinics will accept most insurance plans.