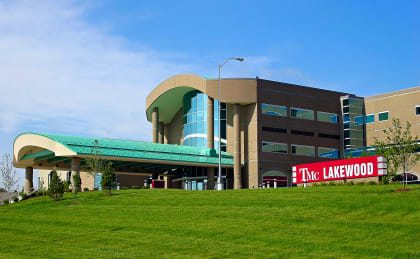 Lakewood Rehabilitation Services
Medical Rehabilitation at Lakewood offers patients a personalized treatment program focused on regaining the highest level of function, and independence following injury or disabling illness. Patients have access to an acute inpatient setting or intensive outpatient services depending on the severity of patient needs.
The rehab team offers occupational therapy, physical therapy, speech therapy and audiology. Special programs include recovery from total joint replacement, pediatric physical therapy, lymphedema prevention and management, vestibular/balance programs, LSVT BIG and LSVT LOUD, pelvic floor dysfunction and urinary incontinence, plus wound care.
Hours:
Monday through Friday
7:30 am to 4:30 pm
Services provided by Truman Medical Center, Incorporated