Watch how they grow Wednesday: Labor Day baby's first birthday featured on Fox 4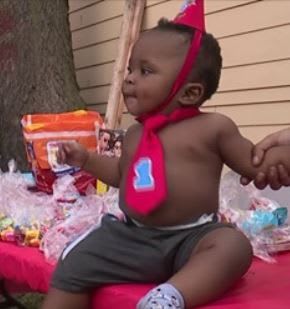 Fox 4 reporter Megan Dillard caught up with one of the moms who delivered at TMC last Labor Day.
To mark the 2018 holiday, we had special onesies, knitted hats, and a group of professionals who had to work on Labor Day.
This year, Megan attended Mari's first birthday party. His mom Clairissa remembers the special Labor Day fanfare fondly.
Click here to watch Megan's story about Mari's first birthday.