Watch how they grow Wednesday: India Gaines, LDRP Unit Coordinator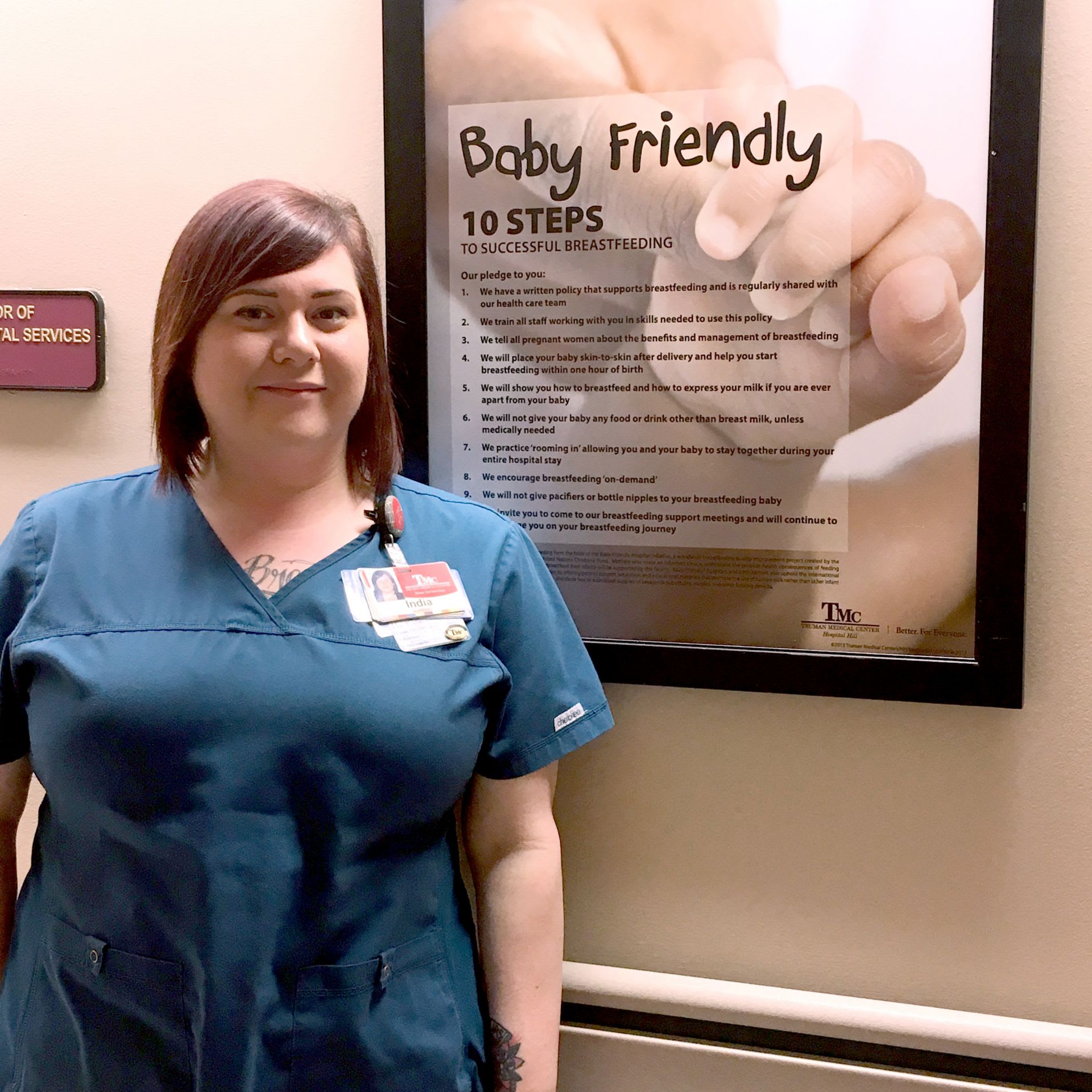 Meet India Gaines! If you've ever been in our Birthplace at the Health Sciences District, you've probably seen India sitting at the front desk. India is the department's Unit Coordinator now, but her connection to Truman started the day she was born, because she was born at Truman Lakewood!
India has worked at Truman for 6 years. She said growing up, she never thought she would end up working at Truman. India says, along with getting to see all the cute babies, her favorite part of working at TMC is the patient interaction and seeing the positive outcomes of the high risk patients our providers take care of.
When asked what she wished people knew about Truman, India talked about our Baby Friendly designation, which highlights our commitment to helping moms breastfeed. She said she feels like it's an important part of newborn care and she is proud Truman dedicates so much time and effort to it.