My breastfeeding journey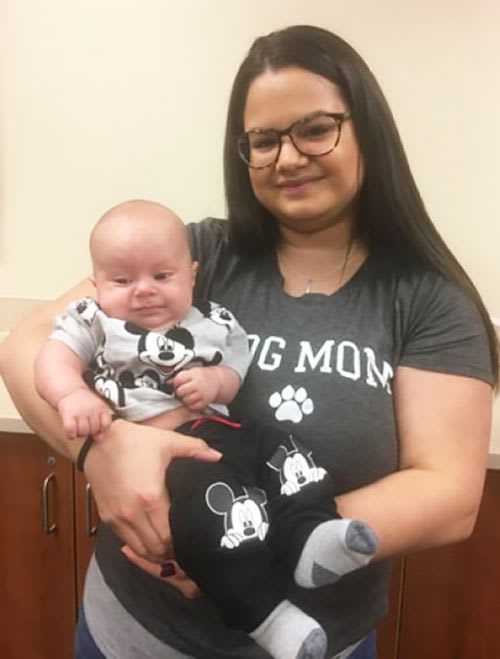 By Astrid Johnson
I chose to deliver my baby at TMC Health Sciences District because it is a Baby-Friendly hospital providing lactation support. I gave birth to my son, Marley, on April 14, 2019 and had the chance to do skin-to-skin contact and initiate breastfeeding less than an hour after birth. This helped me establish a bond with Marley and get off to a great start with breastfeeding. He roomed-in with me during our hospital stay which allowed me to establish my breast milk supply by breastfeeding on demand.
Breanna, (Lactation Consultant), visited us in the hospital to make sure that Marley was latching OK, and that I was feeling comfortable with feedings. She was able to show many different positioning and latch techniques as well.
I was having some challenges after going home, and decided to attend the Baby Café breastfeeding support meetings at the hospital. At these meetings, Lactation Consultant Beth gave me tips on watching for early hunger cues and advice on how to increase my milk supply. I have continued to attend these weekly meetings.
I am proud to say that I am now exclusively breastfeeding! This would not have been possible without the lactation support at TMC-Health Sciences District.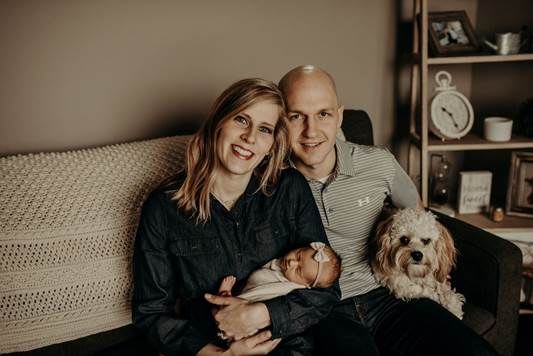 By Ashlan Martin, Speech Pathologist, TMC Health Sciences District
Did you know that Truman has so much to offer when it comes to breastfeeding mothers? Well, let me tell you about our journey thus far. We began our journey into parenthood and were immediately welcomed and educated about TMC's breastfeeding friendly facility. It was amazing the knowledge we gained before our little one even arrived! We started out with a prenatal walk thru with a lactation consultant. We spent time discussing all the benefits of breastfeeding, positions, and pumping before returning to work, as well as the resources Truman had to offer as a working mother. After having little knowledge on breastfeeding, we were provided numerous resources online and classes we could attend to prepare for this new and unfamiliar journey.
As time quickly passed, our little one arrived! We were excited, exhausted and extremely nervous as this was a whole new experience for us. The nurses at Truman were well educated on how to help us begin our journey into breastfeeding. Beth, one of Truman's fabulous lactation consultants, was there from day one helping and attending to our needs and questions regarding breastfeeding.
After we arrived home, we were still able to learn about those first few weeks adjusting. I was able to call or email Beth with questions at any time. Truman also offers Baby Cafe on Tuesdays, which is such a great resource to talk with other moms, new and experienced and learn new tricks.
Breastfeeding is a very challenging task. It's scary and overwhelming at first. However, I was much more relaxed and at ease with all of the encouragement and support I received thru the entire process. I'm so honored to be an employee for Truman Medical Center and working for someone who so greatly supports mothers on their breastfeeding journey.