Truman Medical Center/University Health 's Equity, Diversity & Inclusion department in conjunction with the Diversity & Inclusion Council, has two exciting virtual programs planned for February, Black History Month. Click to learn more.
Click to open February.
Black History Month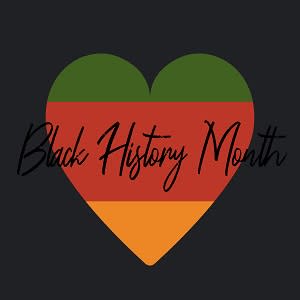 Black History Month is an annual celebration of achievements by African Americans and a time for recognizing their central role in U.S. history. Also known as African American History Month, the event grew out of "Negro History Week," the brainchild of noted historian Carter G. Woodson and other prominent African Americans. Since 1976, every U.S. president has officially designated the month of February as Black History Month. Other countries around the world, including Canada and the United Kingdom, also devote a month to celebrating Black history.(history.com)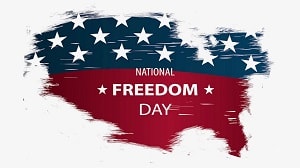 February 1: National Freedom Day celebrates the signing of the 13th Amendment that abolished slavery in 1865. The purpose of this holiday is to promote good feelings, harmony, and equal opportunity among all citizens and to remember that the United States is a nation dedicated to the ideal of freedom.
Major Richard Robert Wright Sr., a former slave, fought to have a day when freedom for all Americans is celebrated. When Wright got his freedom, he went on to become a successful businessman and community leader in Philadelphia, Pennsylvania. (americaslibrary.gov)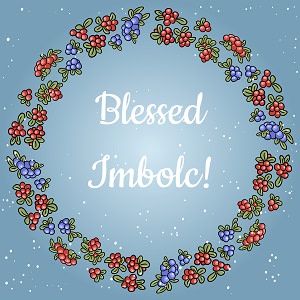 February 1: Imbolc – a Gaelic traditional festival marking the beginning of spring (diversitybestpractices.com)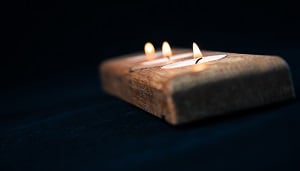 February 2: Candlemas – A Christian holiday that celebrates three occasions according to Christian belief: the presentation of the child Jesus; Jesus' first entry into the temple; and Virgin Mary's purification. (diversitybestpractices.com)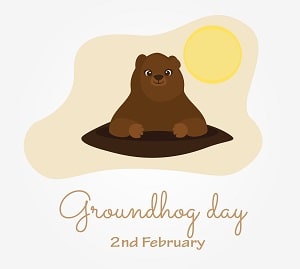 Feb. 2 –Groundhog Day Each year on Groundhog Day, people flock to Gobbler's Knob in Punxsutawney, Pennsylvania, to await the forecast of the local rodent celebrity. Originating with German settlers, who came to Pennsylvania in the 1700s and brought their seasonal superstitions with them, legend has it that if Phil sees his shadow on February 2, the winter chill will continue. Oddly, if the weather is cloudy and he doesn't see his shadow, we can expect warmer temperatures and early spring. (nationaltoday.com)
February 3: St. Blaise Day - (The Blessing of the Throats), the feast day of St. Blaise of Sebaste celebrated by the Roman Catholic Church and some Eastern Catholic churches. (diversitybestpractices.com)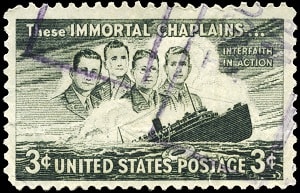 February 3: Four Chaplains Day commemorates the anniversary of the sinking of the United States army transport Dorchester and the heroism of the four chaplains aboard. The Dorchester tragically sunk on Feb. 3, 1943, while crossing the North Atlantic, transporting troops to an American base in Greenland. A German U-boat fired a torpedo that struck the Dorchester, killing 672 of the 902 officers and enlisted men, merchant seamen and civilian workers aboard. Many of those survivors owe their lives to the courage and leadership exhibited by four chaplains of different faiths, who, in sacrificing their lives, created a unique legacy of brotherhood.
As soldiers rushed to lifeboats, Reverend George Fox (Methodist), Jewish Rabbi Alexander Goode, Reverend Clark Poling (Dutch Reformed) and Father John Washington (Roman Catholic) comforted the wounded and directed others to safety. One survivor watched the chaplains distribute life jackets, and when they ran out, they removed theirs and gave them to four young men. (legion.org)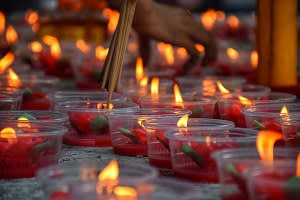 February 12-14: Losar, the Tibetan Buddhist New Year, a time of renewal through sacred and secular practices. Losar festival, which has its origin in the 15th century, celebrates the Ladakhi or Tibetan New Year. It is said to last 15 days, but the first 3 days are the most important ones. (India.com)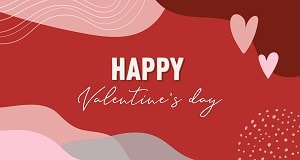 February 14: St. Valentine's Day also called St. Valentine's Day, holiday (February 14) when lovers express their affection with greetings and gifts. The holiday has origins in the Roman festival of Lupercalia, held in mid-February. The festival, which celebrated the coming of spring, included fertility rites and the pairing off of women with men by lottery. At the end of the 5th century, Pope Gelasius I replaced Lupercalia with St. Valentine's Day. It came to be celebrated as a day of romance from about the 14th century. (Britannica.com)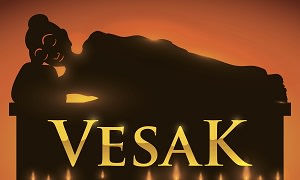 February 15: Nirvana Day (Parinirvana Day) - Parinirvana Day (or Nirvana Day), the commemoration of Buddha's death at the age of 80, when he reached the zenith of Nirvana. February 8 is an alternative date of observance. (diversitybestpractices.com)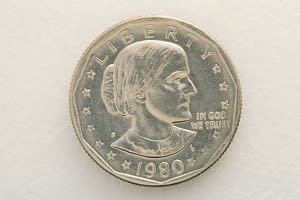 February 15: Susan B. Anthony Day celebrates the birth of Susan B. Anthony. She is best known for promoting women's rights and starting up the women's suffrage in the United States. She was born in west Grove, Massachusetts, on February 15, 1820, and devoted most her life to anti-slavery and women's rights, including the right to vote. She was the first American woman to have her likeness on a coin in the U.S. (timeanddate.com)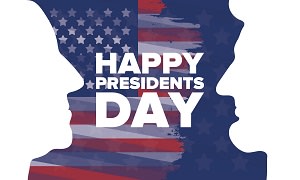 February 15: Presidents' Day is a federal holiday celebrated on the third Monday in February. Originally established in 1885 in recognition of President George Washington, the holiday became popularly known as Presidents' Day after it was moved as part of 1971's Uniform Monday Holiday Act, an attempt to create more three-day weekends for the nation's workers. While several states still have individual holidays honoring the birthdays of Washington, Abraham Lincoln and other figures, Presidents' Day is now popularly viewed as a day to celebrate all U.S. presidents, past and present. (history.com)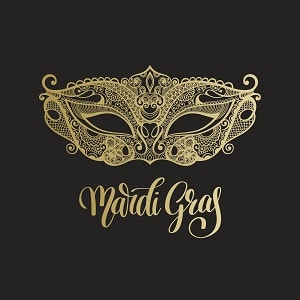 Feb. 16: Shrove Tuesday (Mardi Gras) the last day for Catholics to indulge before Ash Wednesday starts the sober weeks of fasting that accompany Lent. Though named for its former religious significance, it is chiefly marked by feasting and celebration, which traditionally preceded the observance of the Lenten fast. It is observed by various Christian denominations. The term "Mardi Gras" is particularly associated with the carnival celebrations in New Orleans, Louisiana. (diversitybestpractices.com)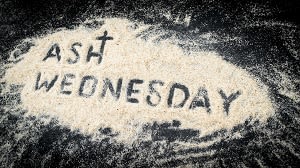 Feb. 17 Ash Wednesday the first day of Lent on the Christian calendar. Its name is derived from the symbolic use of ashes to signify penitence. It takes place immediately after the excesses of the two days of Carnival that take place in Northern Europe and parts of Latin America and the Caribbean. (diversitybestpractices.com)
February 25-Feb. 28: Intercalary Days or Ayyám-i-Há - Bahá'í celebrated by people of the Bahá'í faith. At this time, days are added to the Bahá'í calendar to maintain their solar calendar. Intercalary days are observed with gift giving, special acts of charity, and preparation for the fasting that precedes the New Year. (diversitybestpractices.com)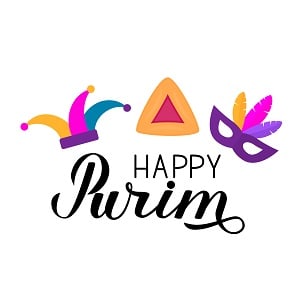 February 25-26: Purim, a Jewish celebration that marks the time when the Jewish community living in Persia was saved from genocide. On Purim, Jewish people offer charity and share food with friends. (diversitybestpractices.com)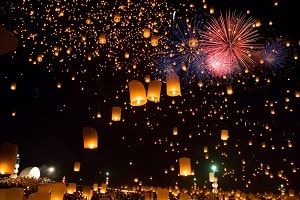 February 26: Lantern Festival, the first significant feast after the Chinese New Year, named for watching Chinese lanterns illuminate the sky during the night of the event. (diversitybestpractices.com)
February 27: Maghi-Purnima, a Hindu festival especially for worshippers of Lord Vishnu. Millions of devotees take a holy bath on this day. Devotees also carry out charity work on this day. (diversitybestpractices.com)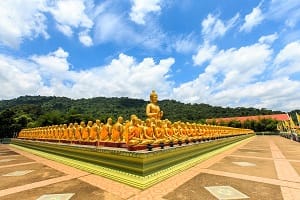 February 27-March 28: Magha Puja Day (also known as Makha Bucha), a Buddhist holiday that marks an event early in the Buddha's teaching life when a group of 1,250 enlightened saints, ordained by the Buddha, gathered to pay their respect to him. It is celebrated on various dates in different countries. (diversitybestpractices.com)
March 1: St. David's Day, the feast day of St. David, the patron saint of Wales. t St David was the founder of scores of religious communities and the only native-born patron saint of the countries of Britain and Ireland. Visitwales.com
March 7: Meatfare Sunday (The Sunday of the Last Judgment), traditionally the last day of eating meat before Easter for Orthodox Christians. Diversitybestpractices.com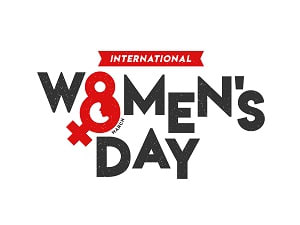 March 8: International Women's Day is a global day celebrating the social, economic, cultural, and political achievements of women. The day also marks a call to action for accelerating women's equality. IWD has occurred for well over a century, with the first IWD gathering in 1911 supported by over a million people. Today, IWD belongs to all groups collectively everywhere. IWD is not country, group or organization specific. Internationalwomensday.com
March 11: Maha Shivarati, Hindu festival celebrated each year to honor Lord Shiva. It is celebrated just before the arrival of spring. It is also known as the Great Night of Shiva or Shivaratri and is one of the largest and most significant among the sacred festival nights of India. Diversitybestpractices.com
March 11: Lailat al Miraj, a Muslim holiday that commemorates the prophet Muhammad's nighttime journey from Mecca to the "Farthest Mosque" in Jerusalem, where he ascended to heaven, was purified, and given the instruction for Muslims to pray five times daily. Note that in the Muslim calendar, a holiday begins on the sunset of the previous day, so observing Muslims will celebrate Lailat al Miraj on the sundown of March 10. Diversitybestpractices.com
March 13-April 15: Deaf History Month. Deaf History Month, by design, spans three key events impacting the deaf community that occurred in American history: March 13 - 1988 Deaf President Now movement succeeds. I. King Jordan becomes president of Gallaudet University. April 8 - Gallaudet University founded. President Lincoln signed the charter in 1864 establishing a college for the deaf. This event is known as Gallaudet Charter Day and is usually marked with a luncheon and awards program at Gallaudet University. April 15 - American School for the Deaf in West Hartford, Connecticut, the first public school for the deaf, opens in 1817. www.verywellhealth.com
March 14: Cheesefare Sunday or Forgiveness Sunday, the last Sunday prior to the commencement of Great Lent for Orthodox Christians. Diversitybestpractices.com
March 15: Beginning of Great Lent in the Orthodox Christian faith. March 15, the day Great Lent begins this year, is also known as Clean Monday.
March 17: St. Patrick's Day, a holiday started in Ireland to recognize St. Patrick, the patron saint of Ireland who is credited with successfully spreading Christianity throughout Ireland—hence the Christian celebration of his life and name. Although the holiday originally started as a Christian feast day, today it is a day of revelry and a celebration of all things Irish. Don't forget to wear green! Almanac.com
March 19: St. Joseph's Day, also known as the Feast of Saint Joseph, is the feast day for St. Joseph – which falls on March 19th each year. Saint Joseph is believed by Christians to have been the husband of the Blessed Virgin Mary and the step-father of Jesus Christ. In Poland and Canada, it is a Patronal Feast Day and is Father's Day in some Catholic countries such as Italy and Spain. In Switzerland, it is a public holiday. holidayscalendar.com
March 19-20: Naw-Rúz- the Baha'i New Year's Day coincides with the spring equinox. Naw-Rúz is an ancient Persian festival celebrating the "new day" and for Baha'is it marks the end of the annual 19-Day Fast and is one of the nine holy days of the year when work is suspended and children are exempted from attending school. bahai.us
March 21-22: Novruz/Norooz, celebrates the Persian New Year, and the beginning of Spring. Novruz means 'New Day'. This is one of humanity's oldest holidays, and although it may be often called Persian New Year, it predates the Persian Empire and can be traced back 5,000 years to the Sumerian and the Babylonian civilizations. Novruz begins on either 20 March or 21 March, on the spring equinox, when the days and nights are equal lengths, with days then becoming longer signifying the arrival of warmer weather. Officeholidays.com
March 21: International Day for the Elimination of Racial Discrimination, observed annually in the wake of the 1960 killing of 69 people at a demonstration against apartheid pass laws in South Africa. The United Nations proclaimed the day in 1966 and called on the international community to redouble its efforts to eliminate all forms of racial discrimination. Un.org
March 21: Orthodox Sunday, celebrated on the first Sunday of Great Lent. It is the celebration of the victory of the iconodules over the iconoclasts by the decision of the Seventh Ecumenical Council. Therefore, the service is to commemorate the restoration of icons for use in services and private devotional life of Christians. Diversitybestpractices.com
March 25: International Day of Remembrance of the Victims of Slavery and the Transatlantic Slave Trade is a United Nations international observation that offers the opportunity to honor and remember those who suffered and died at the hands of the brutal slavery system. First observed in 2008, the international day also aims to raise awareness about the dangers of racism and prejudice today. Un.org
March 27-April 4: Passover, an eight-day Jewish holiday and festival. It commemorates the Israelites' Exodus from Egypt, and their transition from slavery to freedom. The main ritual of Passover is the seder, which occurs on the first two night (in Israel just the first night) of the holiday — a festive meal that involves the re-telling of the Exodus through stories and song and the consumption of ritual foods, including matzah and maror (bitter herbs). The seder's rituals and other readings are outlined in the Haggadah — today, many different versions of this Passover guide are available in print and online, and you can also create your own. www.myjewishlearning.com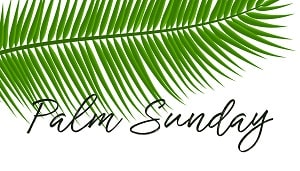 March 28: Palm Sunday begins the Holy week leading to Easter and the resurrection of Jesus Christ from the dead. It commemorates Jesus' triumphant entry into Jerusalem where people put palms down in front of his path. On Palm Sunday, palms are distributed in church and blessed during the mass. People take them home and place them around religious pictures, statues or other objects. They remain there for a year until the next Palm Sunday when they are replaced by newly blessed Palms. When discarding old palms, remember it is a blessed religious object and should be burned or buried. Some gardeners bury it in their home garden, believing it will bless the coming year's crop. a Christian holiday commemorating the entry of Jesus into Jerusalem. It is the last Sunday of Lent and the beginning of the Holy Week. Holidayinsights.com
March 28-29 (sundown to sundown): Holi, the annual Hindu and Sikh spring religious festival observed in India, Nepal and Sri Lanka, along with other countries with large Hindu and Sikh populations. People celebrate Holi by throwing colored powder and water at each other. Bonfires are lit the day before in the memory of the miraculous escape that young Prahlada accomplished when demoness Holika carried him into the fire. It is often celebrated on the full moon (the Phalguna Purnima) before the beginning of the Vernal Equinox as based on the Hindu calendar. Diversitybestpractices.com
March 28-29: Lailat al Bara'a, also known as Lailat Al Baraah, Barat, or popularly as Shab-e-Bara or Night of Forgiveness. It is an Islamic holiday during which practitioners of the faith seek forgiveness for sins. Muslims spend the night in special prayers. It is regarded as one of the most sacred nights on the Islamic calendar. Diversitybestpractices.com
March 29-31: Holla Mohalla is dedicated to the Sikh community especially the armed order called Nihang. It is an annual fair where Nihangs known for their brave acts going back to the days of Ranjit Singh, display their skills in martial arts in a unique yet traditional style. indiaonlinepages.com
March 31: International Transgender Day of Visibility, celebrates the resilience and success of transgender and gender nonconforming people and raises awareness of transgender rights. TDoV was founded by activist Rachel Crandall in 2009. Crandall was inspired by the fact that there was no holiday in existence dedicated to honoring the achievements and contributions of transgender people. At the time, the only major transgender-centered commemoration was the Transgender Day of Remembrance, which mourns the victims of hate crimes and violence. insightintodiversity.com